Watch Every Second. Enjoy Every Sound. Live In The Game.
Bar6ix is equipped with a state of the art audio/video system compared to no other. Designed with sports and events in mind, our team put together a system that will truely engage every viewer. Powered by JBL Audio, the immersive sound system will leave no unheard corner. Samsung and Control4 deliver a true 4K/120hz video distriubtion platform powering over 75 displays. All this in mind, a late night setting to truely make you feel the music and enjoy the night with friends and loved ones!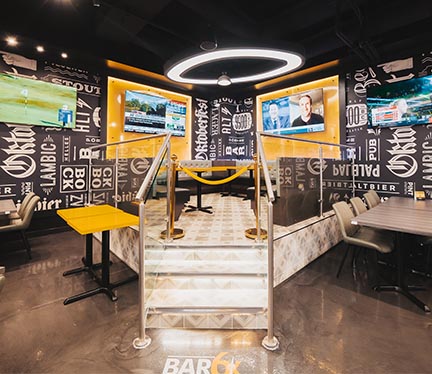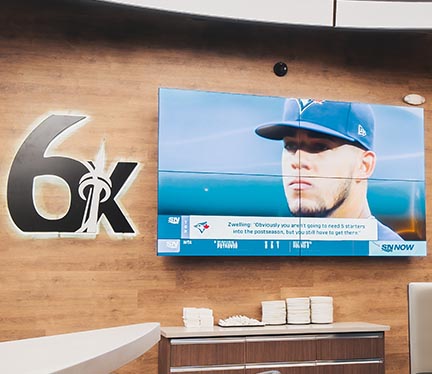 "If you are around Square one area Bar 6ix sports and wings is the best place for enjoying the game. The ambiance and feel of the restaurant is really great. The staff is really friendly and courteous. The food is really tasty. Chicken wings are definitely recommended."

Vibhav Mishra
Bar6ix delivers a memorable audio experience powered by JBL. We have installed 36 pendants speakers, 2 15 inch subwoofers, 6 in ceiling speakers and 8 patio speakers all amplified by Crown. The heart of this entire system is powered by Control4, The leader in automation technology. Control4 allows us to create a single button on / off experience. Where over 70 tvs, 2 video walls, 50 speakers, 45 light fixtures are all controlled by a single touch.